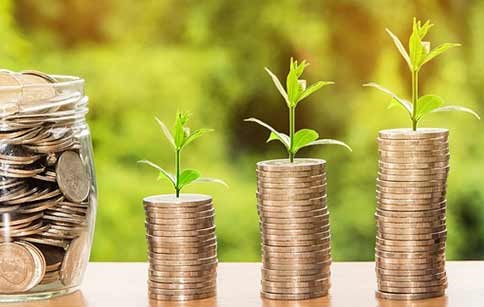 Businesses can make applications for loans of between £150,000 and £1m in support of capital projects that help stimulate innovation, enterprise, growth or productivity gains in the Swindon and Wiltshire area.
GPIF is a 'revolving loan fund' which offers negotiable terms for repayment and a straightforward 2 stage application process. Stage one comprises an online application form which will be assessed before consideration by the
SWLEP Board
; this is expected to take 3 weeks from the closing date for applications.
Stage two focuses on developing more detailed business information on issues such as project costs and procurement. The deadline for applications is 17.00 on 7th May 2019 and projects are expected to be initiated this year with the loan repaid by December 2023. Further details can be found in our new GPIF Prospectus on our
website
, in particular Appendix 1 which sets out key things to consider before applying.
In February 2019, Recycling Technologies Ltd were awarded a £1m Growing Places Infrastructure Fund (GPIF) loan to help speed up the production of its RT7000 machines as well as stimulate innovation, growth and productivity gains.
Ravish Jain, Commercial Director of Recycling Technologies commented
"Recycling Technologies is an example of the latest innovation at the heart of Swindon and Wiltshire's economy supported by the GPIF. The Swindon and Wiltshire Local Enterprise Partnership (SWLEP) is committed to supporting job creation in our area and being world-renowned for innovation, low carbon technology and quality of life. SWLEP's support of our business, as we commercialise our technology, has been critical to our aim of installing additional and urgently needed new waste plastic recycling capacity, not only in the U.K. but globally. The GPIF loan has been designed to support early-stage companies, therefore I urge our region's entrepreneurs to apply for a GPIF loan and help shape the region's future infrastructure needs. SWLEP support extends far beyond the funding, and we have been grateful for the networks we have reached and its support of our business in communications."
For further details about the programme please email Phil Clement, Head of Investment & Export
[email protected]
.