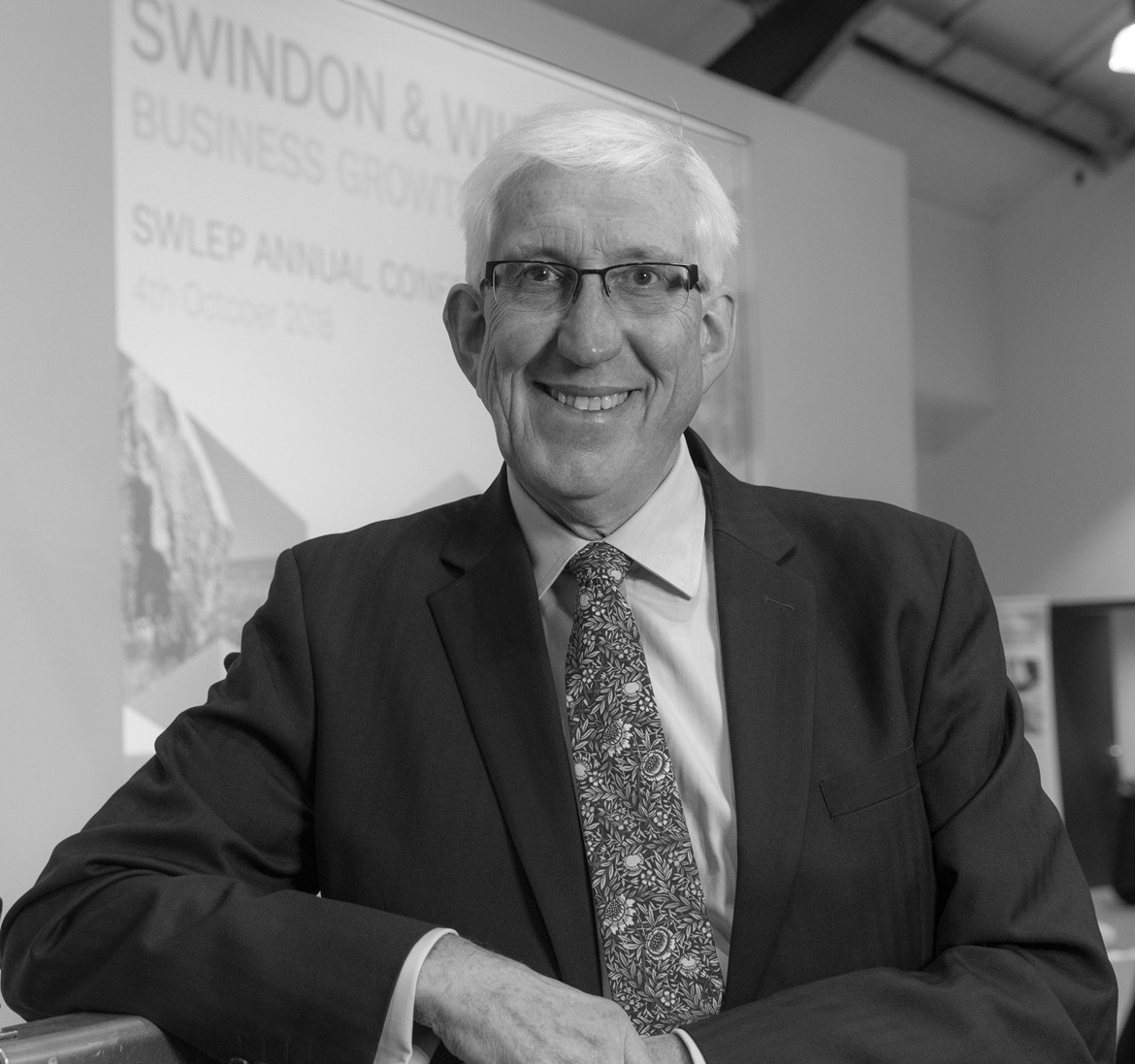 At the SWLEP Board Meeting on 25 March 2020, we bade a fond farewell to our long-standing Chairman, John Mortimer. John joined the Board in May 2015 and had been Chairman since November 2016.
During John's tenure the SWLEP has implemented successfully investment plans worth over half a billion pounds throughout Swindon and Wiltshire. These plans have included new pedestrian and cycle pathways in Swindon, improvements to junctions 16 and 17 on the M4, dualling the A350 around Chippenham and the opening of business incubator spaces at Porton and Corsham. We still have more to come! With financial support from central government, the SWLEP has built an exemplar, agile and sustainable Growth Hub to provide advice and encouragement to our myriad of micro, small and medium sized businesses that are looking to grow their enterprises.
His time in leadership has also involved steering the SWLEP through two major economic shocks. The 2018 Novichok nerve agent attack in Salisbury and, a year later, the announcement by Honda of the closure in 2021 of its Swindon production plant, with the loss of 3,500 direct jobs and many thousands more in the supply chain, required direct interventions by our LEP and by our unitary authority partners. In 2020, addressing the local impacts of the global Covid-19 pandemic has become our immediate priority with the Swindon & Wiltshire Growth Hub coming into its own as the primary channel for the distribution of information and advice to businesses in our area.
John is a well-respected Chair amongst his colleagues in the LEP Network. He led the Network's working group looking at LEP accountability and the SWLEP and the LEP Network at senior ministerial level within Government.
He is passionate about the rural economy and will be staying in contact with us as a technical adviser within the rural arena.
Paul Moorby OBE has been appointed as Chair to take the SWLEP forward and provide leadership in the delivery of the partnership's vision for its Local Industrial Strategy and championing the SWLEP at national, regional and local level. Paul has been an active Board Director since 2019.
Paul is CEO of Brinkworth-based company Chipside and says "My immediate task, alongside the Board is to ensure our area is resilient against the challenges that the current health emergency brings for our local economy, our local schools and businesses. Beyond this crisis, my aim is to ensure SWLEP works with the councils to build a sustainable future for the Swindon & Wiltshire area and as Chair it is my priority to make sure that happens.
"Chipside is proud to have its home in Wiltshire amongst a community of pioneering businesses. The region truly represents the best of Great British innovation and the opportunities for its future growth are boundless."
Paddy Bradley, SWLEP Director, says "We would like to thank John enormously for his dedication and passion for all things SWLEP and wish him well and we are very much looking forward to working with Paul in his new role as Chair."