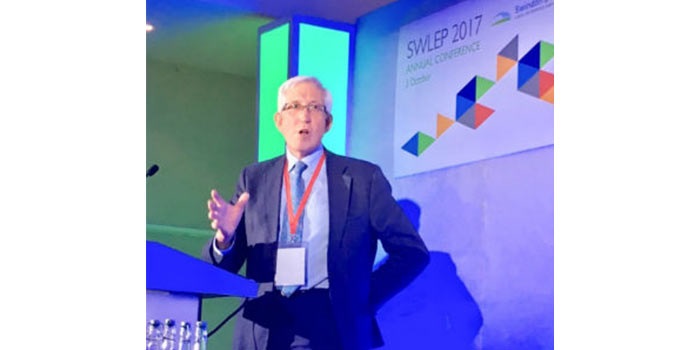 "Swindon and Wiltshire is the home of British innovation and science",
...words from our Chairman John Mortimer as he addressed over 150 business leaders and partners at our inaugural Annual Conference at Alexandra House, Swindon on Thursday 5th October 2017.
Our conference opened with presentations from Chippenham based business DYMAG Performance Wheels and Devizes' based Latchways, just two of the businesses which have directly benefitted from and experienced significant growth as a result of support from the Swindon and Wiltshire Local Enterprise Partnership (SWLEP).
We launched our Annual Report 2017 and took a 'rear view mirror' look over the last year, celebrating some of our successes of our business-led partnership, including:
The completion of our road infrastructure work in Malmesbury, supporting the expansion of high-value; highly-skilled engineering jobs at Dyson;
Delivery of the Greenbridge Roundabout as part of our investment in the New Eastern Villages development near Swindon;
Journey times along the A350 at Chippenham have been improved through a section of the Chippenham bypass being converted into a dual carriageway.
There was lively Q&A Panel sessions with delegates asking questions of board members and partners about our strategic objectives, the most topical being Skills & Talent and Digital Capability. Wiltshire College principal Amanda Burnside acknowledged "huge issues in terms of skills" and the need to "grow our own" talent.
The conference culminated with the launch of a new website for the Swindon & Wiltshire Growth Hub. Since its launch in 2014, the hub has supported 537 existing businesses, 49 start-ups, and 52 pre-start-ups. Unveiling the new state of the art intelligent and interactive site, SWLEP's Programme Manager Ian Durston described the Growth Hub as "a gateway to business support, and a place where people can get information about running a business." Our Annual Conference concluded with a networking lunch and partners exhibition.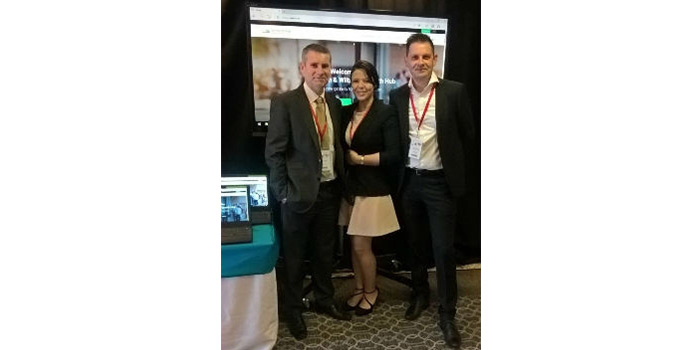 Here's what some of the delegates said that attended our conference:

"Great Event! Positive to hear all the things taking place in Swindon & Wiltshire"

"Inspiring to know how much resource LEP draw to our region!"

"Great conference, well done. Interesting reports and lovely lunch"

We are always keen to hear the voice of local businesses in taking.

We are always keen to hear the voice of local businesses in taking forward the work we do.


To get involved and play your part in growing our local economy, please email us [email protected].