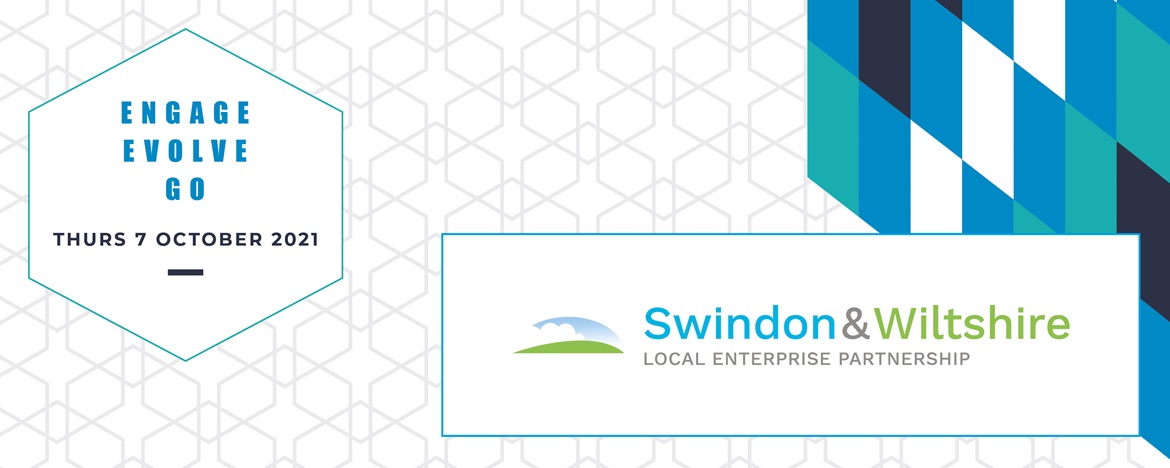 The Swindon and Wiltshire Local Enterprise Partnership (SWLEP) is excited to announce it will be holding its annual Conference and Expo on 7 October.
This digital event will deliver an exciting programme celebrating the success, tenacity and ambition of our local business community. The interactive Conference and Expo will showcase successful SMEs from our region, consider how our business landscape is changing and enable attendees to learn and gain new ideas. In addition, there will be plenty of opportunity to mix and mingle with other attendees as well as investigate what our region has to offer within the Expo area highlighting the best of Swindon and Wiltshire.
Paddy Bradley, CEO of the SWLEP commented "The SWLEP champions local SMEs and facilitates projects that help accelerate economic growth and job creation in the area. This year's Conference will empower and support organisations across our region and is more accessible than ever as it is being held online."
Along with numerous informative workshops delivered by local experts, there will be plenary sessions led by international and award-winning speakers. Dr Nicola Millard, Principal Innovation Partner at BT, researcher and an award-winning presenter, will launch the Conference with a plenary session discussing innovation in both employee and customer experience and consider future strategy to reflect how the world of business and work is evolving. Jim Lawless is the best-selling author of Taming Tigers: Do Things You Never Thought You Could. Having set himself challenging goals such as becoming a winning jockey in less than 12 months to test his own theories for success, Jim is an architect of change and will inspire and empower you to take the leap to Engage, Evolve, Go.
The Conference and Expo will be digital for the first time which brings a wealth of opportunities for both those exhibiting and attending and will significantly reduce the carbon footprint of the event as it negates the need for travel. Paul Moorby OBE, Chair of the SWLEP said "As a champion of digital transformation, I'm delighted that this year's SWLEP Conference and Expo is utilising technology so well. A digital Conference will enable far greater networking opportunities; will allow all sessions and workshops to be recorded and watched again whilst enabling businesses and organisations from across the globe to join us and share their expertise at the Expo."
Alison North, one of two Deputy Chairs at the SWLEP and the Board Champion for the Conference is excited that the Conference will deliver real value to those attending. "Engage, Evolve, Go! This year's Conference and Expo has been devised so that SMEs from across our region and beyond can meet with each other, learn new ideas to enable them to evolve and be inspired to go out and succeed. Our plenary sessions and workshops will cover a wealth of topics including innovation, future strategy, purpose, tenacity and strength, as well as the change and performance shifts needed to excel in business."
To register to join the event, sign up here.
To benefit from exhibiting at the digital Expo, email [email protected]