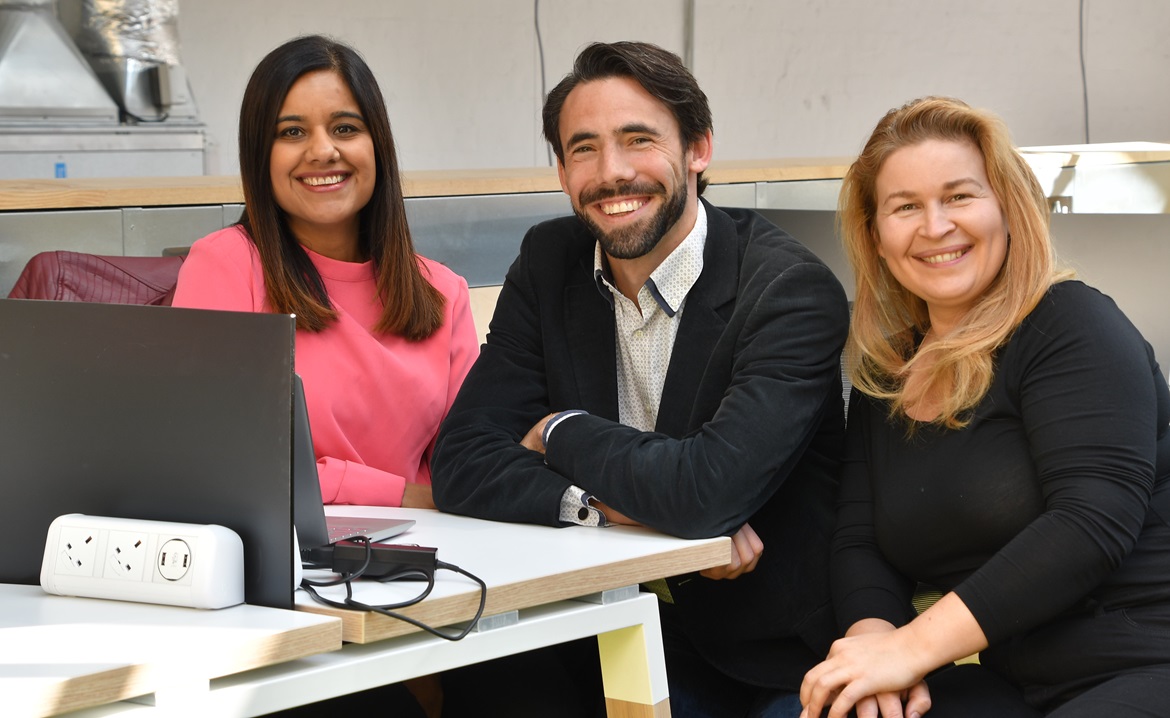 Three for One Co-Working Passes at Workshed, Swindon for Entrepreneurs to trial its benefits and facilities.
According to research by Ormsby Street based on ONS statistics, after five years only 40% of small businesses in the UK will still be trading. To tackle this 60% failure rate, supporting start-ups, micro-businesses and SME's has become a priority for local councils. Many solopreneurs work from home to keep overheads down during start-up and early years. While the Small Office Home Office (SOHO) solution suits many, some discover working from home leads to isolation, multiple distractions and lower productivity. To combat this, Workshed Swindon is offering the first twenty-five applicants a generous offer of 3-months-for-the-price-of-1 on their basic co-working package. In total, that's 90 hours' Co-Working space for just £75 instead of the usual £225 and there is no VAT payable. Apply by 31st October by emailing [email protected] for this time-limited special offer, on a first-come-first served basis.
Benefits of Co-Working
A small business is totally dependent on its founder's state of mind so it's vitally important to be in an inspiring environment. According to Pam Jones of Eight Interactive,
"I've been sharing an office with my husband but as he's added more staff, it has got too noisy. I hate working from home because I get distracted with household stuff and I really like the separation of going out of the house to go to work. Workshed is attracting creative & Tech businesses and has a fresh vibe. I'm connecting with people in similar industries and co-working is very flexible. The price is reasonable too."
Rod Hebden managed Swindon's bid for Lottery Funding for the new Swindon Museum and Art Gallery. He has always been an "ambassador" for Swindon and as he begins a new chapter in his career, he chose Workshed. Rod says
"I think co-working is a brilliant idea. A lot of my work involves making connections and there's a really nice atmosphere here. There's a buzz. I'm constantly bumping into interesting people and on my very first afternoon, I had three really great conversations that could be very useful in future – all just by chance!" He adds "It's central, I can cycle here and it's easy to get to the station. The facilities are very funky and I can meet clients and show them round. It's just good to get a break from working at home. It's buzzy enough to be interesting, without being too distracting because people are here to work."
Finally, Alexandra Nicolay comments
"I think networking is really important, spending time with like-minded business owners, but for me the benefits are so much more than just networking. My productivity has improved dramatically and I'm finding out about training that's really relevant to help me grow my business and become financially free."
With capacity for 150 co-workers, Workshed Centre Manager Jol Rose says
"We need people to spread the word about our fabulous environment and state-of-the-art facilities. Feel free to visit and sign up to become part of our growing community of the brightest and best talent in the digital, creative, tech and scientific industries."
To make an appointment, call 01793 230322 or email [email protected]
Swindon's Workshed, is a newly regenerated railway engineering works 5 minutes from Swindon Railway Station. Workshed is a joint initiative between Swindon Borough Council which spent £2.5M renovating the building, and Wiltshire Council who fund The Enterprise Network to manage the centre.