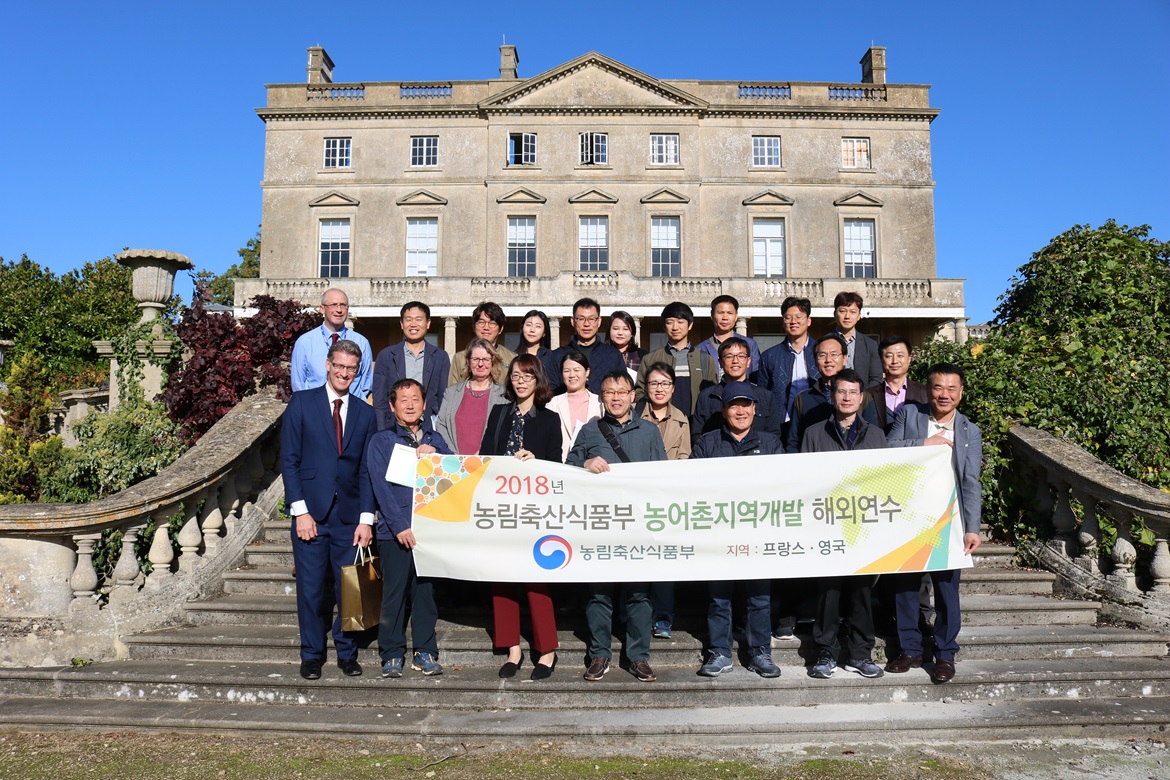 The Swindon and Wiltshire Local Enterprise Partnership (SWLEP) and Wiltshire College hosted a visit by a delegation from South Korea's Ministry of Agriculture, Food and Rural Affairs this morning. The delegation of 23 people included Government officials and local Government County officials from South Korea.
The purpose of the visit was to learn from Western countries how they are developing policies for rural economic development, including initiatives that can be delivered at the local level. Wiltshire is the only place in the UK the delegation visited, their trip continues with visits to two other places in France.
The delegation of South Korean Government officials arrived at Wiltshire College's Lackham Campus at 10.00 and departed at 11.30. During their visit they met in the Lacock Suite to hear presentations by SWLEP and Wiltshire Council about our strong rural economic development programme working closely with the UK Department for Environment, Food and Rural Affairs (DEFRA). Wiltshire College also deliver a presentation about their Agriculture, Animal, Land-based and Life Sciences courses.
Speaking after the visit Swindon and Wiltshire Local Enterprise Partnership's Head of Investment and Export Phil Clement said:
"We are delighted to have been asked by the Embassy of the Republic of Korea to host this delegation visit. Choosing Wiltshire as their location of choice in the UK recognises the strong world-leading rural economy in our area. Rural businesses make a vital contribution to the economy of Swindon and Wiltshire generating around 44% of annual economic output, more than £7bn each year and there's potential for that to grow. We are working with a range of partners across the private, public and academic sectors to help shape the Swindon and Wiltshire 'offer' to prospective inward investors and are also working with local businesses to support their growth aspirations. We look forward to exploring potential opportunities for inward investment and export that might arise from this visit."