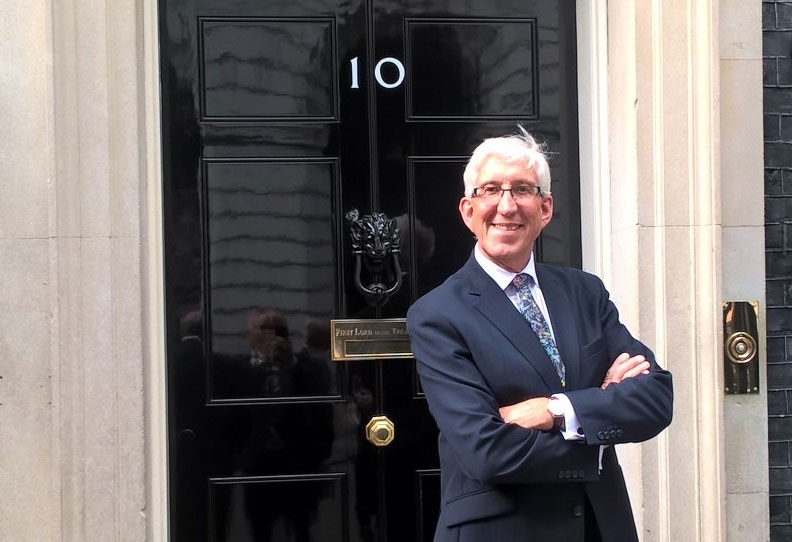 Yesterday (19 June) The Prime Minister met with the leaders of England's Local Enterprise Partnerships (LEPs) to celebrate their achievements to date and to map out key areas for cooperation under the UK's Modern Industrial Strategy.
This was the first meeting of the Prime Minister's Council of LEP Chairs, made up of business leaders representing the 38 Partnerships. Talks focussed on where LEPs carry maximum impact: delivering the objectives of the Modern Industrial Strategy in local areas, and investing in the skills people and businesses need.
Welcoming the Council of LEP Chairs, Prime Minister Theresa May said:
"Local Enterprise Partnerships play a vital role in supporting businesses and innovation across England. That's why our Modern Industrial Strategy is clear that they must continue to play a crucial role in our plans to deliver further growth in local economies.
Yesterday's first meeting of the Council marks a milestone in this partnership. By working even more closely together, we will continue to maximise our efforts in creating jobs, growth and investment right across the country, delivering long-term, meaningful results for local communities."
SWLEP Chairman, John Mortimer said:
"Yesterday's meeting was an opportunity for business leaders to sit down with the Prime Minister and identify the key action areas LEPs can help government with, and highlight current achievements."
"The government's commitment to 'place' based development and growth plays to some of the core strengths of Swindon and Wiltshire's economy, and our local strategy will exploit those strengths of locality and geography."
"This is part of an ongoing dialogue between LEPs and government as we help build an ambitious programme for long-term economic growth. Our strong partnerships of private and public sector leaders and track record of delivery, mean we have an exciting opportunity to help the government build an economy that works for everyone, no matter where they live."
John Mortimer was also asked to represent views to the Prime Minister on behalf of LEPs nationally with significant rural economies. He said:
"An important objective of the government's Industrial Strategy is that every area of the country is able to realise its full potential. This includes rural England and there could be no greater spur to improved productivity than to deliver superfast broadband and 4G to every part of the country. Anything less than 100% coverage will not do."
During the meeting, LEPs reinforced their commitment to help deliver a national Industrial Strategy, using their strengths and expertise to lead local strategies for economic growth and partner more effectively with local government.
From fostering partnerships between businesses and institutions to enable vital research, to spearheading cutting-edge initiatives at the local level in clean growth and supporting major areas of expansion such as the medical technologies sector, LEPs are playing a crucial role in the delivery of the Modern Industrial Strategy, ensuring that the UK remains at the forefront of innovation.
The Council of Local Enterprise Partnership Chairs was announced in the 2017 Industrial Strategy White Paper as a new forum for LEP business leaders to help shape national policy decisions and ensure closer cooperation with the Government on Industrial Strategy objectives.