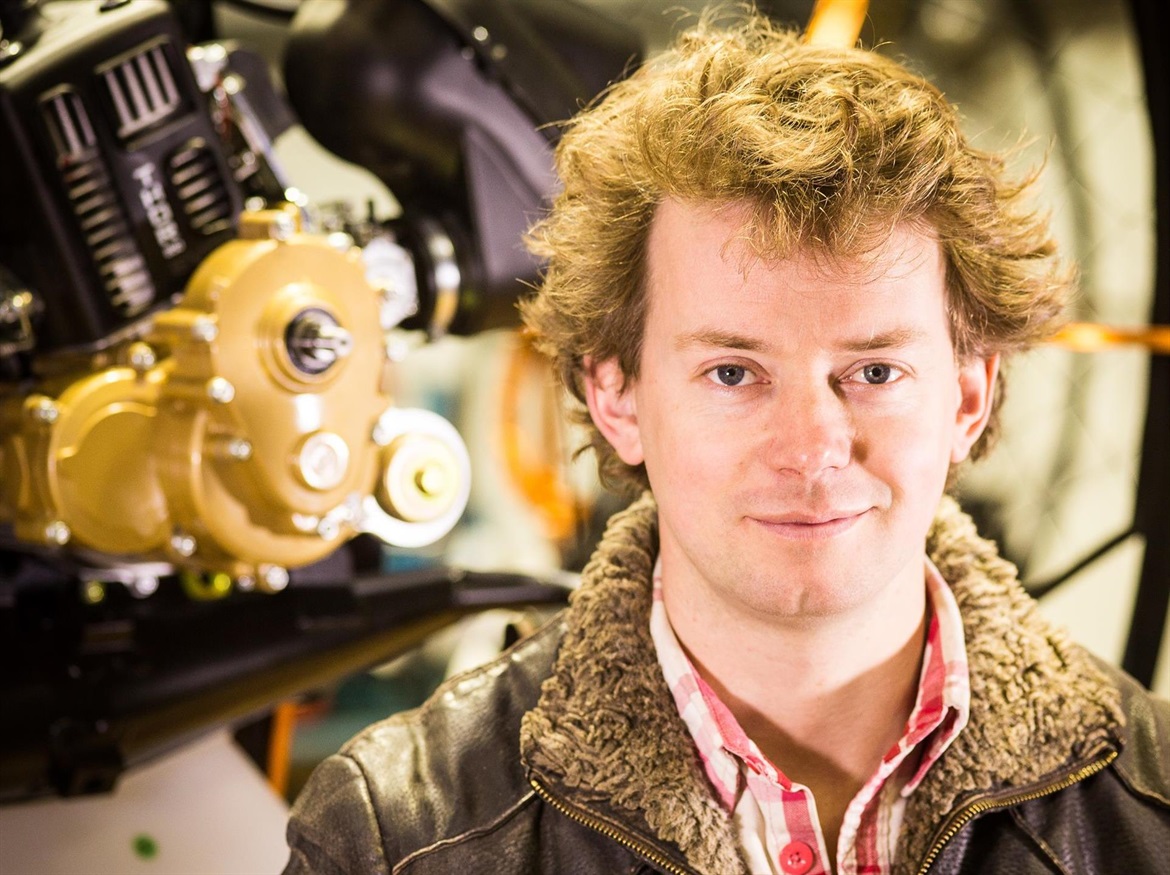 Aviation enthusiast and global entrepreneur Gilo Cardozo will be showcasing a world's first in aviation technology as he takes to the stage to kick start the Swindon & Wiltshire Growth Summit on 4th October at Longleat.
Gilo is Founder and CEO of Gilo Industries Group in Semley, Wiltshire. Gilo left school early and built his first combustion engine as a teenager in his workshop at home. His obsession with aviation then led to him building vertical take-off aircraft. After stumbling across a photo in a physics lesson at school of a man in a field with a fan on his back, Gilo researched to find that it was a paramotor – a paraglider with an engine on the back. Gilo met pop star James Blunt's father who owned a paramotor, bought it off him, taught himself to use it and saw an opportunity to develop a business. Twenty years later this led to the development of one of the UK's most innovative companies Gilo Industries Group.
Gilo Industries has two divisions, the aviation arm which works with international aviation companies and the recreational part which includes products such as the Mako Jetboard and Parajet. The group has developed around the company Rotron Power which develops the rotary engines that power the Gilo product range across the globe.
Anticipating their showcase at the Swindon & Wiltshire Business Growth Summit, Gilo said:
"We're a company that never stands still. Our technology has enabled Bear Grylls to fly to a world record height above the summit of Everest and we've revolutionised the jetski world with the launch of our motorised surf board. We are producing the world's highest power-to-weight race bike and we're preparing to launch a new vertical take-off aircraft. At the Swindon & Wiltshire Business Growth Summit we'll be showcasing our latest innovation and a world's first in aviation technology."
At the Business Growth Summit, Gilo will be sharing his business story from start-up to scale-up and sharing valuable insights to help businesses in Swindon and Wiltshire develop and grow.

Delegate places are FREE and can be booked at http://events.eazybook.com/swlep18 and include a complimentary day park ticket for guests to make a return visit to Longleat.